Introduction of Training Centre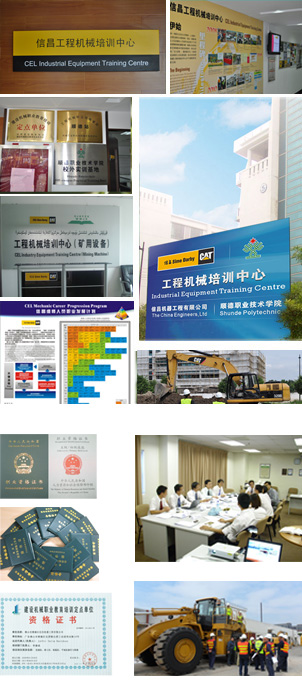 Over the past few years, CEL has grown multi-fold in terms of branch network, manpower and total sales revenue. As such, it is of utmost importance to ensure sufficient talent availability and equip them with all necessary skills and job competencies to accommodate CEL rapid expansion. Our past training model can no longer meet CEL's rapid business development in PRC. This necessitates a "Big Change" in our approach towards the training and development of CEL human resources, both for existing staff as well as new recruits. The establishment of CEL Industrial Equipment Training Centre(IETC) in 2008 is the beginning of our journey.

IETC is under the management of CEL headquarter. Nowadays three training stations have been set up in Guangdong Shunde College, CEL Headquarter (Beijiao) and XiJiang mining Technique College. The training stations are facilitated with classrooms, hydraulic laboratory, electrical and AFA laboratory, car parks and operation workshops which are worth over ten million dollars. Meanwhile, the training centre also controls CEL branches training departments in Guangxi, Huanan, Jianxi, Fujiang, etc. The training centre is now having a total of 23 senior tutors.